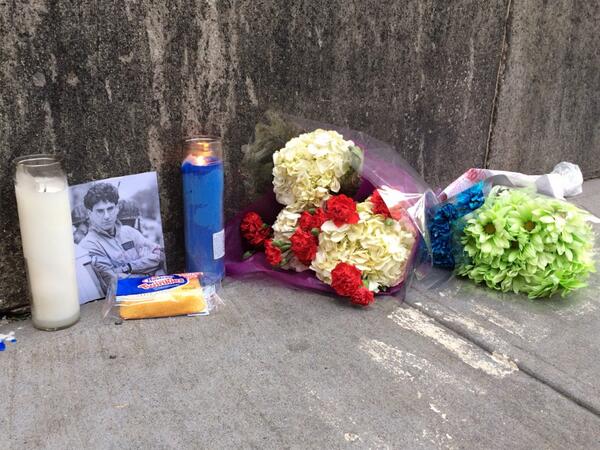 When Harold Ramis
died yesterday
at age 69, he left behind a lot of grieving fans and friends. And that includes the citizens of NYC and the president himself.
The Hook & Ladder 8 Firehouse in TriBeCa has become an appopriate place for a memorial to the man who would be Egon (and the man who co-wrote both "Ghostbusters" movies). Flowers, photos, candles and Twinkies were left outside the firehouse beginning yesterday, and a replica of the film's iconic sign was hung up. Here is an image of the makeshift memorial, courtesy Twitter user
Peter Hershberg
.
Meanwhile, President Obama released a statement on Ramis' death, saying that when he and First Lady Michelle watched his movies "from 'Animal House' and 'Caddyshack' to 'Ghostbusters' and 'Groundhog Day' – we didn't just laugh until it hurt."
"We questioned authority. We identified with the outsider. We rooted for the underdog. And through it all, we never lost our faith in happy endings. Our thoughts and prayers are with Harold's wife, Erica, his children and grandchildren, and all those who loved him, who quote his work with abandon, and who hope that he received total consciousness."
-Aaron Sagers